Larkspur is a beautiful area surrounded by mountain and water views, just an hour and a half away from San Francisco. There are plenty of perks to living in this city, and its food scene is definitely one of them. When searching for properties with your Larkspur realtor, check out these five restaurants in the area.
Picco
320 Magnolia Avenue
Larkspur, CA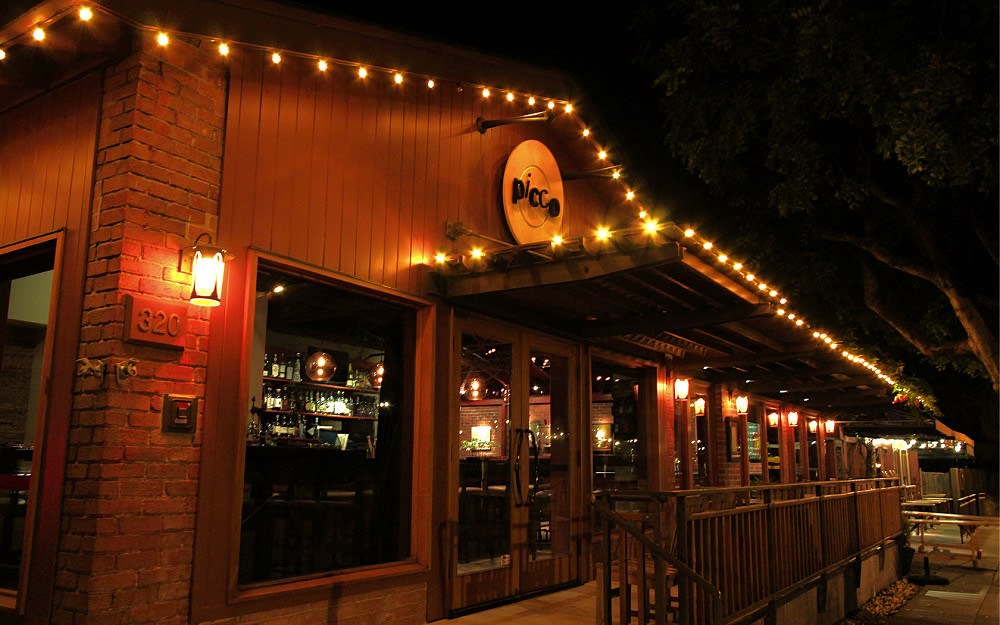 Photo courtesy of Picco

Located in the historic downtown of Larkspur, Picco is a restaurant with fresh and delicious dishes. Open all days of the week for dinner, this spot provides indoor and outdoor seating for its guests to enjoy. The brick walls are painted a warm brown, bulb lights brighten the outdoor patio, and its private dining rooms and cozy booths make this a perfect dinner destination for couples out on a date or close friends catching up over a meal.

Guests can start off their meal with appetizers like the piquillo peppers stuffed with goat cheese and quince or try out tasty seafood options like oysters on the half shell and halibut ceviche. For main dishes, uniquely categorized under labels "labor of love" and "don't stop now," guests can order the tomato-saffron linguine with manilla clams or the Tuscan-style New York Steak. Their cocktails are just as uniquely named, with options like "self-care" (a cucumber vodka drink) and "war of attrition" (a coconut bourbon mix). Enjoy the welcoming spunk of this restaurant when ordering out.
Hog Island Oyster Co.
2401 Larkspur Landing Circle
Larkspur, CA

Another gem around Larkspur real estate is Hog Island Oyster Co. Open all days of the week for lunch and dinner, this restaurant boasts a large variety of local seafood options. It's also located alongside views of the Bay and Mount Tam. With a few other locations across California, this restaurant began its journey in 1983, when the owners planted their first oyster seed. Now, their oyster farm produces great oysters sustainably. Those interested in quality seafood can sit and enjoy a plate in their bright and welcoming location at Marin Country Mart.

Featured in their restaurant's name, Hog Island Oyster Co. has plenty of different oysters for guests to order and enjoy, such as their own Hog Island Atlantic oysters and Wellfleet oysters from Cape Cod Bay, Massachusetts. Guests can also enjoy main dishes like the seared local halibut with Yukon potatoes or the rustic seafood stew packed with a mix of fish, shellfish, and vegetables. Get to know their classic cocktails, and don't miss out on their seasonal cocktails when visiting.
Keiko Fish
250 Magnolia Avenue, B
Larkspur, CA

Keiko Fish is the place to visit for high-quality sushi and Japanese classics. Guests shouldn't underestimate its quaint and straightforward white wood exterior when visiting this location for lunch or dinner, as its menu options are top-notch. With beautiful views of surrounding nature, as well as its contemporarily-designed interior featuring dark hardwood and sleek lighting, this is a great restaurant to stop by when looking for Larkspur real estate.

If you know you love Japanese cuisine and are interested in trying a little of everything on the menu, order one of the restaurant's omakase options. The Kobe has it all: seafood additions like tuna sashimi, salmon, baked mussel, and the day's special fish nigiri. For the less ambitious, options like the dragon roll with eel, or gorgeously plated dishes like the Hamachi Kama, are delicious. Don't forget to try some sake to complete your meal.
Left Bank Brasserie
507 Magnolia Avenue
Larkspur, CA

For a change of pace from the seafood track, your Larkspur realtor likely knows of the French restaurant Left Bank Brasserie. Named after the southern bank of the River Seine in Paris, the dishes at this restaurant are inspired by the bohemianism and counterculture the name evokes. This restaurant is open for lunch and dinner all days of the week or for brunch on the weekends. Its distinctive gold lettering and the red material overhang of its exterior give way to the lightwood flooring and red bar stools lining the interior, creating an inviting atmosphere.

To begin a meal, guests can order delicious appetizers like the heirloom tomato tarte, bound together by mozzarella cheese and garnished with basil pistou. Classic and high-end plates like the bouillabaisse packed with a selection of saffron-dusted shellfish, as well as chef's plates like the rack of lamb, are decadent options for guests to choose from. The weekend brunch menu is just as indulgent, with plates like the left bank salmon hash and the skirt steak and eggs.
Roma Antica
286 Magnolia Avenue
Larkspur, CA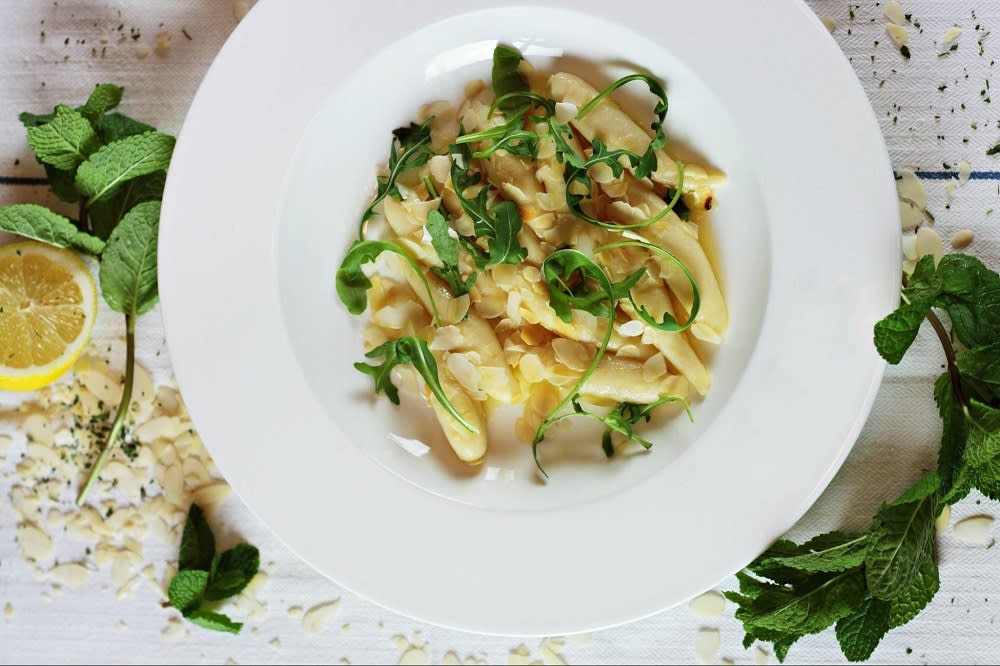 For lovers of Italian cuisine, Roma Antica is sure to exceed your expectations. Pulling from a well of rich cultural heritage lasting generations, the Roman cuisine at this restaurant is created with a modern spin. The authenticity of the recipes shines through in their robust flavors, designed to cater to all types of visitors. This restaurant is open for lunch and dinner, with plenty of indoor and outdoor seating to fully appreciate the gorgeous Larkspur weather and views.

For lunch, start with a cheese or vegetable-topped toasted bread before digging into handmade pasta dishes like the coda alla vaccinara, a pappardelle that's been slow-cooked in ox-tail ragu. For dinner, new pasta options like the cacio e pepe, which is a tonnarelli with pecorino romano, accompany the main dishes. The bistecca di manzo, or grilled ribeye seasoned with truffle sea salt, is a tasty option. Their wide wine selection features reds and whites showcasing Italy's flavors, while the reserve list offers even more options for curious guests.
Ready to live closer to these restaurants?
There are many restaurants to enjoy when looking for Larkspur homes. Whether you prefer classic American dishes, great seafood, or international cuisine, the best restaurants in the city are well-balanced and diverse. When you're ready to live closer to these spots, contact local expert
Beverly Barnett
to guide you through the process. Beverly has more than two decades of experience in real estate and is an award-winning, expert realtor based out of San Francisco. Her passion for helping her clients shines through in every interaction.
Reach out today
to learn more and work with Beverly.