If you have ever experienced pampering treatments at a spa, you know that they leave you completely relaxed and rejuvenated. Why not create that same soothing spa experience at home? With your own spa sanctuary, you can unwind and relax any time you desire.
There are several common characteristics that exude class, sophistication, and utter tranquility at a spa that can be recreated at home. This is your opportunity to create a personal spa-like sanctuary based on your own preferences and décor selections. Whether you're renovating a Presidio Heights luxury home or a Larkspur condo, these ideas will have you relaxing in luxury in no time.
Let's get started and transform your bathroom into your own luxurious spa retreat with simple and fun changes that you'll wish you had done sooner.
1. Declutter your bathroom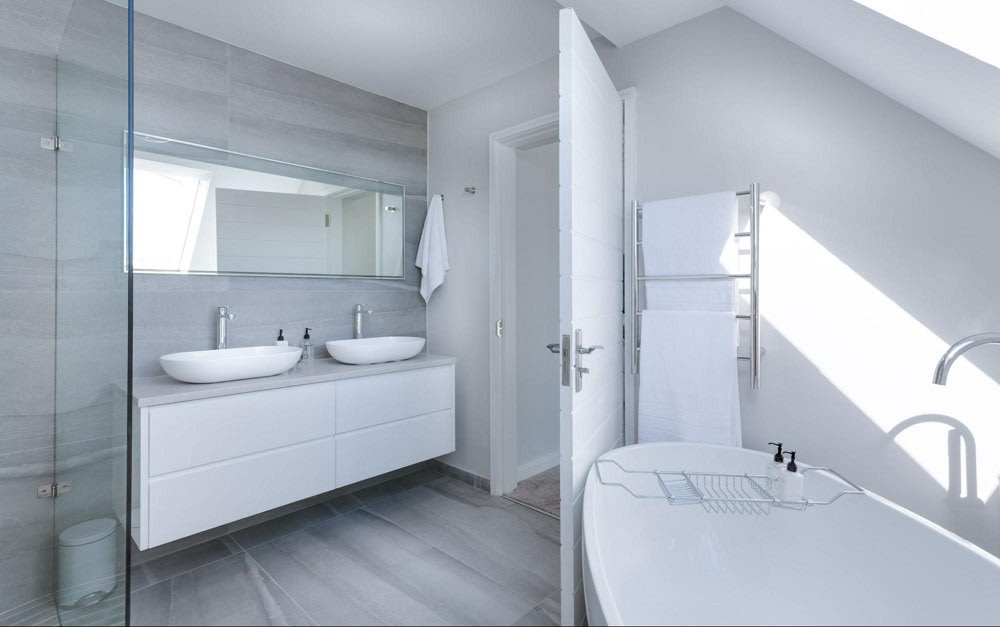 Photo courtesy of Pexels
For most people, their bathroom is very cluttered with several bottles and jars scattered across the countertop. It isn't surprising that a lot of clutter can be stressful to look at and quite the opposite of a soothing spa experience.
The first step in creating your ultimate spa oasis is to get rid of items that you aren't using. Make sure to throw out items that are expired, and find a drawer or cabinet to store away unused shampoos, toothpaste, and other items.
Only leave what you use the most out on the countertop to create a minimalist mindset. This will help the space appear clean and spotless.
2. Create more storage space
After you have decluttered your soon-to-be relaxation retreat, it's time to incorporate extra storage space. This will help the bathroom immediately look more spacious, and it will be easier to clean on a regular basis moving forward.
Bring in baskets to organize things inside your cabinets, add shelving, and set up hooks to keep items off the countertop and give the appearance of being more spacious.
Add decorative baskets in various sizes for towels, soaps, and toiletries, with smaller ones up on the new shelving you installed.
Buy clear jars to put cotton balls, Q-tips, and rolled washcloths in, much like what you would see in a resort-style spa.
3. Use calming white or neutral tones
You might notice that any spa you visit will have everything you see, like towels, couches, cabinets, bath robes, and décor, all in white or in calming neutral tones. Follow suit and create a serene atmosphere using soft colors, such as white and beige, with occasional accents in light blues and seafoam green. Using white or light colors will immediately have a soothing effect on your senses and appear cleaner.
4. Invest in plush towels and rugs
Photo courtesy of Unsplash
One of the easiest ways to add a bit of luxury to your bathroom is to purchase new plush towels that feel decadent to the touch. Give your feet the same treatment and place cozy bath rugs for that extra touch.
What is one item you always use at a spa? A soft and plush bathrobe that you just want to curl up in post-soak. Treat yourself and find a soft one for the same effect.
5. Install a new showerhead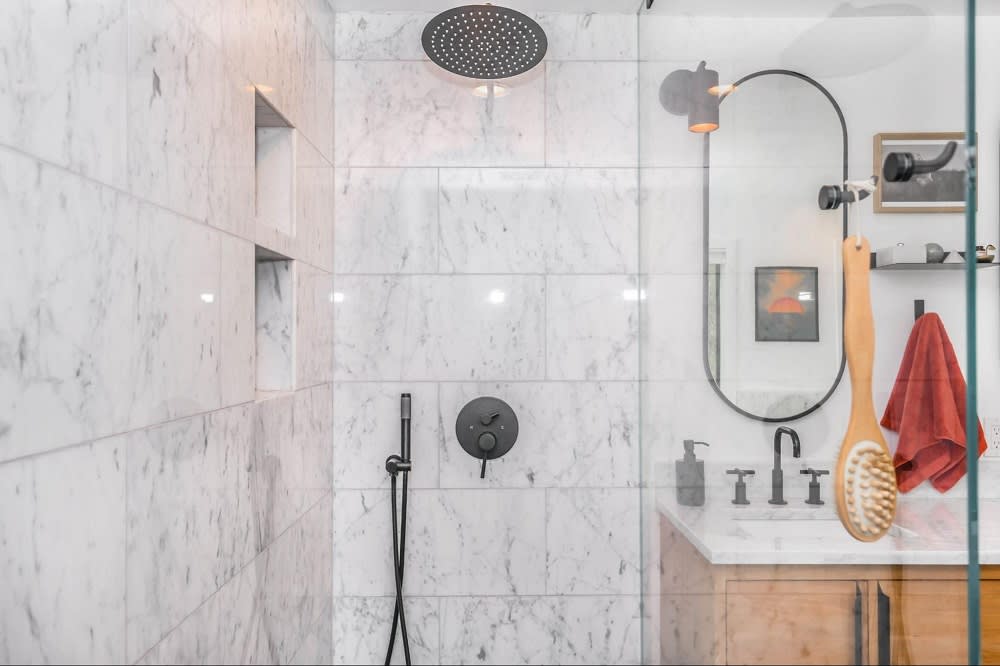 Photo courtesy of Unsplash
There is nothing more frustrating than taking a shower with an old showerhead that just doesn't have the pressure you'd like. A nice shower head, such as a high-pressure waterfall showerhead, will forever reshape your shower experience.
6. Upgrade your toiletries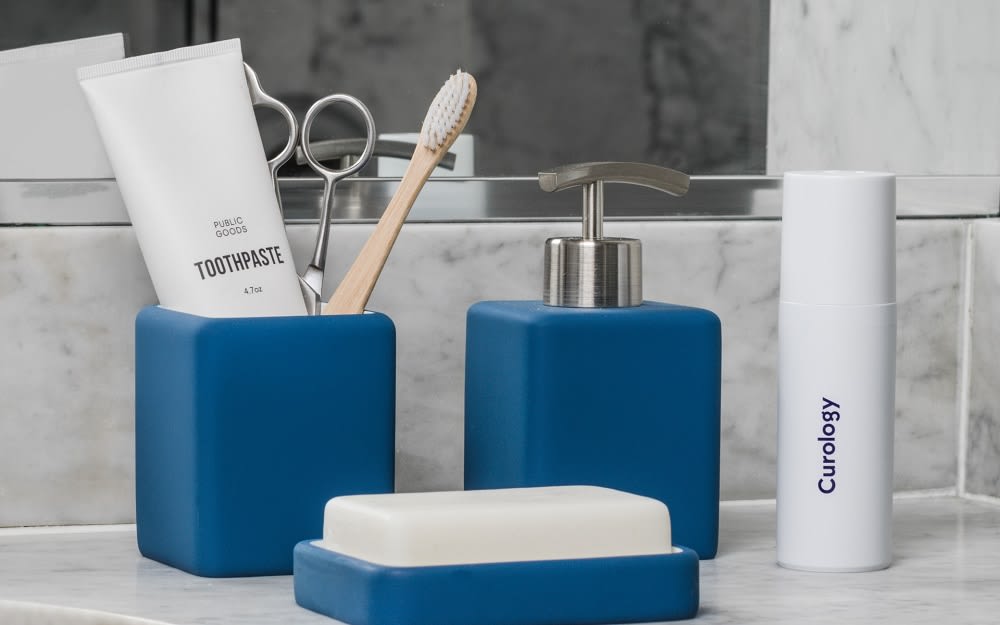 Photo courtesy of Unsplash
Ever notice how you love the smells and feel of the shampoo and lotions at a spa? Upgrade your current shampoo, conditioner, face moisturizer, body wash, and lotion to match that of spa quality.
If there is a spa nearby that you enjoy, splurge and purchase a set of their products to use at home. Or you can give your current toiletries a more aesthetically pleasing appearance by placing them in matching decanters that will elevate their look.
7. Make use of essential oils
Photo courtesy of Unsplash
Upon entering a spa, the intoxicating aromas of essential oils are not only pleasing but contribute to calming your nerves and senses. Buy bottles of your favorite essential oils, such as lavender, ylang-ylang, or any citrus scent, to infuse aromatherapy into your bath or shower routine. Incorporate soaps and lotions that are infused with essential oils, including fragrant bath bombs, for your shower.
8. Add speakers for soothing music
Ever notice the zen-like music playing in the background at spas? Add in a few water-resistant speakers that can connect to your Bluetooth, and you'll have boosted the quality of ambiance in no time. Connect to the music on your phone or your favorite music streaming service, and then sit back and soak in your tub.
9. Indulge in a heated towel rack
Whether it is during the colder months or the early morning, how wonderful would it be to wrap yourself in a warm towel after a bath or shower? Purchasing a heated towel rack is not only a luxe bathroom amenity but one that will elevate your spa-like experience at home.
10. Create the mood with a light dimmer
If you don't already have a light in the bathroom that can be dimmed, replace it with a light dimmer to add an instant mood to your bath routine. Having bright light is great when you are trying to put on makeup, but when you want to relax, it has the opposite effect.
Another way to improve the lighting is to add candles around the bathtub, countertops, and anywhere else you wish.
11. Incorporate plants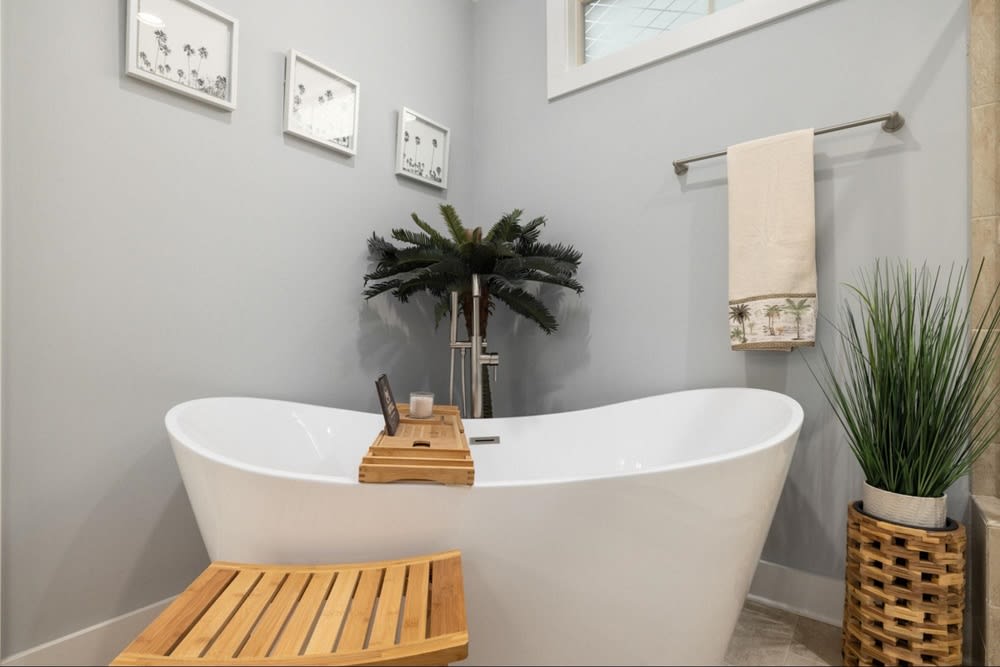 Photo courtesy of Pexels
One last tip to transform your bathroom into a spa oasis is to add small indoor plants throughout to add the right touch of nature. That will help your body and mind relax in your new peaceful setting.
If you are looking for condos for sale in Larkspur, CA, you want to work with an experienced realtor like
Beverly Barnett
, who can assist you from start to finish.
Beverly Barnett
has the expertise as a top realtor in the San Francisco area and is well-equipped to help you find the perfect new home. Get started today!
*Header photo courtesy of Unsplash