Thinking about moving? You are not alone. In fact, approximately
8.4%
of Americans move at least once each year, moving more than any other country.
On average,
around 30 million
people in the United States will move per year, with the majority moving locally within their current town or county. Yet, there is still a significant number of people moving to another city or state.
So, why exactly do Americans move so often? Let's explore the various factors that are the most common reasons to inspire someone to move.
Desiring a newer or better home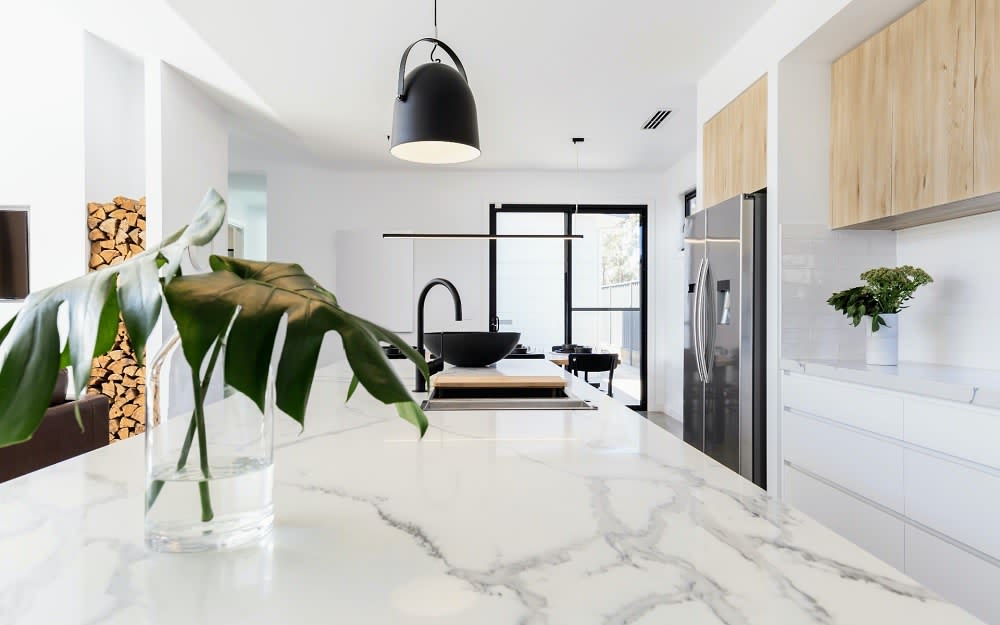 Photo courtesy of Shutterstock
No matter how long you have lived in your current house, there comes a time when you are looking to upgrade to something bigger and better. Maybe the house you are living in now feels too compact, or you have started working from home and need a home office.
Upgrading to a newer home might be an attractive option if the idea of doing a major renovation to obtain that new kitchen and bathroom is too overwhelming, or maybe adding AC is daunting. Instead, purchasing a new or newer home is just what you need to fulfill your present living goals.
New job or job transfer
You finally get that new job or promotion and decide the timing makes sense to move to a bigger house. Oftentimes, a new job or promotion requires you to move to another city or state, which means you need to pack up and look for a new home. With that comes an incentive to move to a particular area in order to keep your current work status.
In contrast, a new job can entail working from home, which means living in a particular city isn't a requirement anymore.
With an increase in employees working remotely, people are moving to places that may offer a better work-life balance than before. The ability to work from anywhere has changed the landscape for home buyers.
Tired of renting and would prefer to own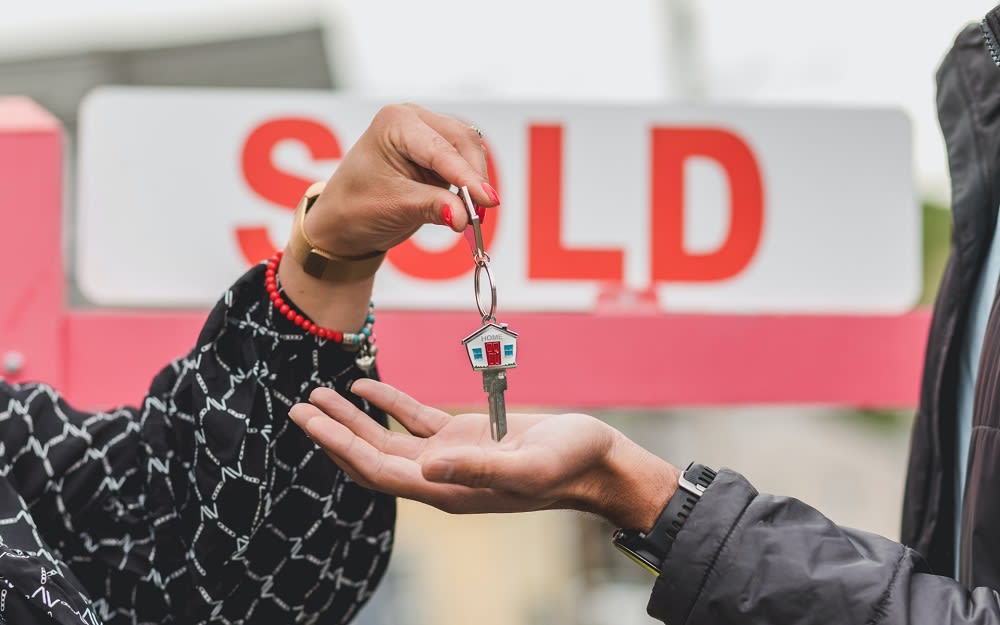 Photo courtesy of Pexels
As an individual that has been renting an apartment, you may have saved up for that down payment and feel ready to live in a place you can call your own. Many times, renting an apartment is a temporary step in order to take your time to find that perfect home in the right neighborhood. Or, more simply, you might be ready to have more space and a yard, and maybe you no longer want to share walls with others. Taking pride in one's own home is one of the key reasons people make the decision to move from renting to owning.
Expanding the size of one's family
You likely bought your first home when it was just you and your significant other, so having several extra rooms wasn't a priority at the time. But now that you are having a baby or possibly adding baby number two or three, having more rooms and closet space is essential. Or, you may be among the growing trend of multi-generational living and need to find a home with space and amenities for the older generation moving in.
Staying in a small apartment or house isn't conducive for a growing family, providing the push to begin searching for a larger home. Having children may change the requirements one has for finding a home. Living in an urban city is great, but relocating to suburbia might be a better environment for families. When exploring a neighborhood, finding a great area with good schools for your children can narrow down your search even more.
Change in marital status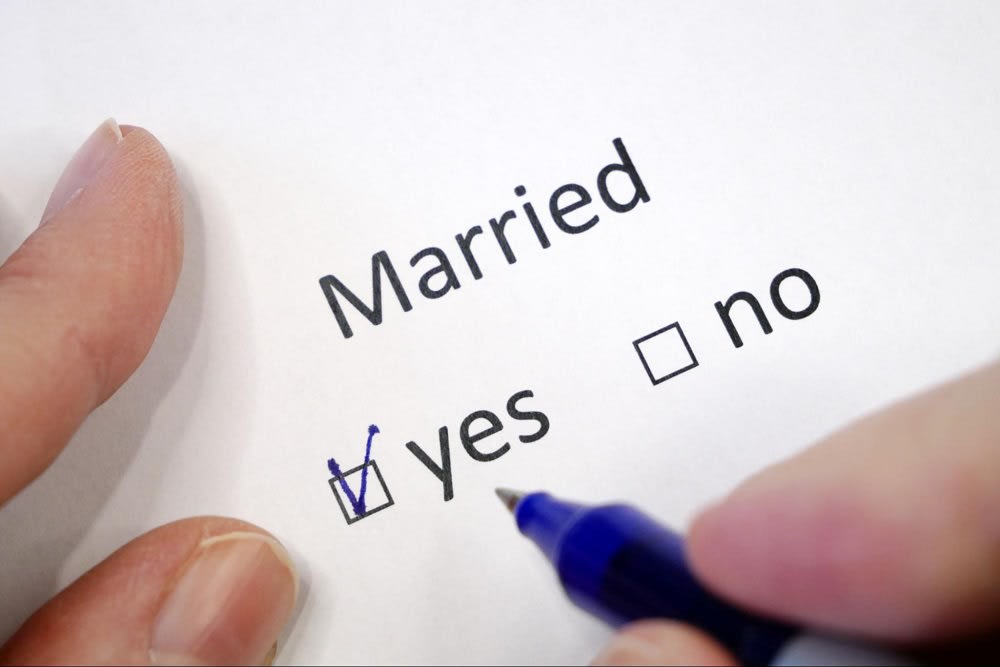 Photo courtesy of Shutterstock
A change in your marital status is a big motivation to move, as your current life situation is about to become very different. Either shortly before or after marriage, purchasing a house as a couple will usually rank high on the to-do list in life. It is the perfect start in making a significant purchase jointly as a couple and serves as an exciting new phase.
The opposite scenario also sparks the search for buying a home. After a divorce or breakup, it's now time to find a house of your own. In your newly single status, new requirements and amenities in a neighborhood may change where you want to live.
Looking to change location or climate
Have you always dreamed of living in a particular city or neighborhood? Maybe now is the time to make the move, prompting the search to find a new residence.
Or do you live in a different region than your family? Moving near family may be a determining factor in packing up your belongings and relocating. This can be especially true if you want to live closer to elderly parents to assist them with their needs.
Climate is another important factor. It isn't unusual to grow up in one climate and desperately crave the opposite. Grew up in a cold and snowy region? Then moving to a warmer state might be just what you need for a change of pace and scenery.
Retiring and want to downsize
At retirement, you might realize you don't need so much square footage as before. It may also be a good time to move closer to grown children so you can spend more time with your grandchildren.
As you can see, Americans move quite frequently and for various reasons each year. Are any of the listed factors a reason you want to move? If you are ready to make a move but feel overwhelmed with the task, work with an experienced realtor like
Beverly Barnett
. As a trained professional, she can help navigate the search in finding your dream home from start to finish.
When searching for homes for sale in Sea Cliff, Beverly is the agent you want on your side. She has over two decades as a top realtor in the San Francisco area. Get started today with your Sea Cliff real estate journey, and
contact Beverly Barnett
!
*Header photo courtesy of Pexels