The small town of Corte Madera is located in Marin County near San Francisco. Sitting at the foot of Mount Tamalpais, there are beautiful views of the bay and multiple hiking trails nearby. But Corte Madera offers more than just stunning scenery — it is home to two of Marin County's finest outdoor shopping centers, including a variety of boutiques and restaurants. The downtown area features amazing food and restaurants for local foodies. If you are looking for some hot new restaurants in the Corte Madera neighborhood, keep reading for our top picks!
Il Fornaio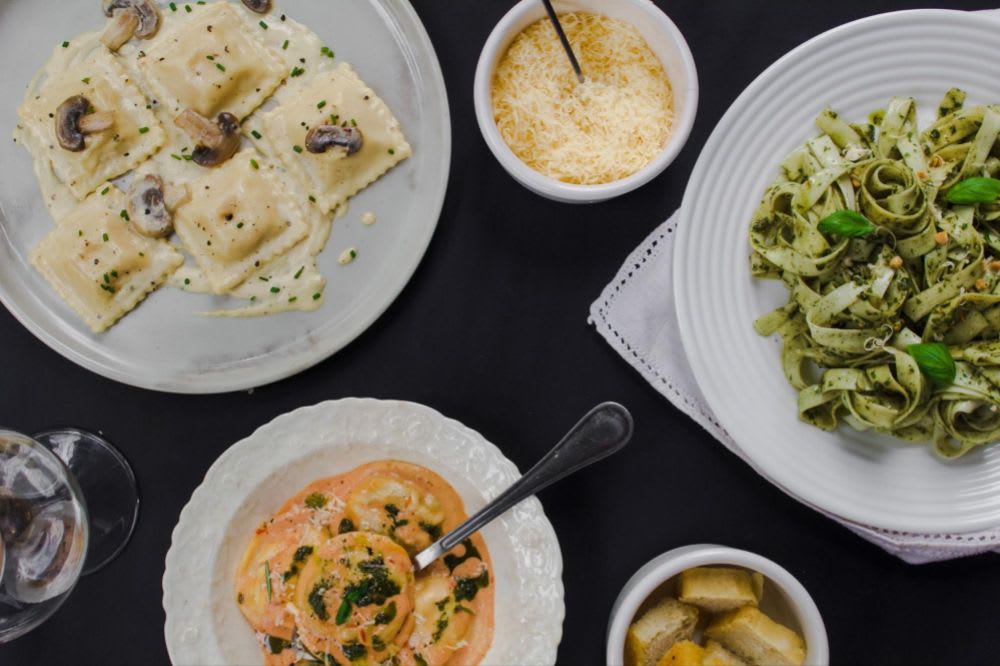 Photo courtesy of Unsplash

If you want to satisfy your Italian craving, look no further than Il Fornaio. An upscale Italian restaurant that serves fresh pasta and bread, II Fornaio pairs premium quality ingredients with an award-winning wine list to make an exceptional dining experience. Il Fornaio's mission is to provide the most authentic Italian cuisine outside of Italy. The highly rated dishes include their signature Cristina pizza, dazzling your taste buds with the unique pairing of mushrooms and wild arugula. The linguine mare Chiaro is a thin pasta with clams, mussels, and scallops. Regardless of what dish you choose, it will be delicious. Located in the Corte Madera town center, you can get your shopping done before you indulge in fantastic food.
Pacific Catch
The founders of
Pacific Catch
were both avid travelers who fell in love with the cultures and cuisine of the Pacific Coast. Upon establishment, they strived to honor their passion for travel and the ocean by creating a sustainable and bold menu. You can taste the freshness as soon as you take a bite, as all their fish is wild-caught. The menu offers various options such as bowls, greens, poke bowls, and shareable items. Choose from the traditional Baja taco to the rainbow sushi bowl. From the wave to the table, the fresh seafood at Pacific Catch is some of the best in Corte Madera.
Flores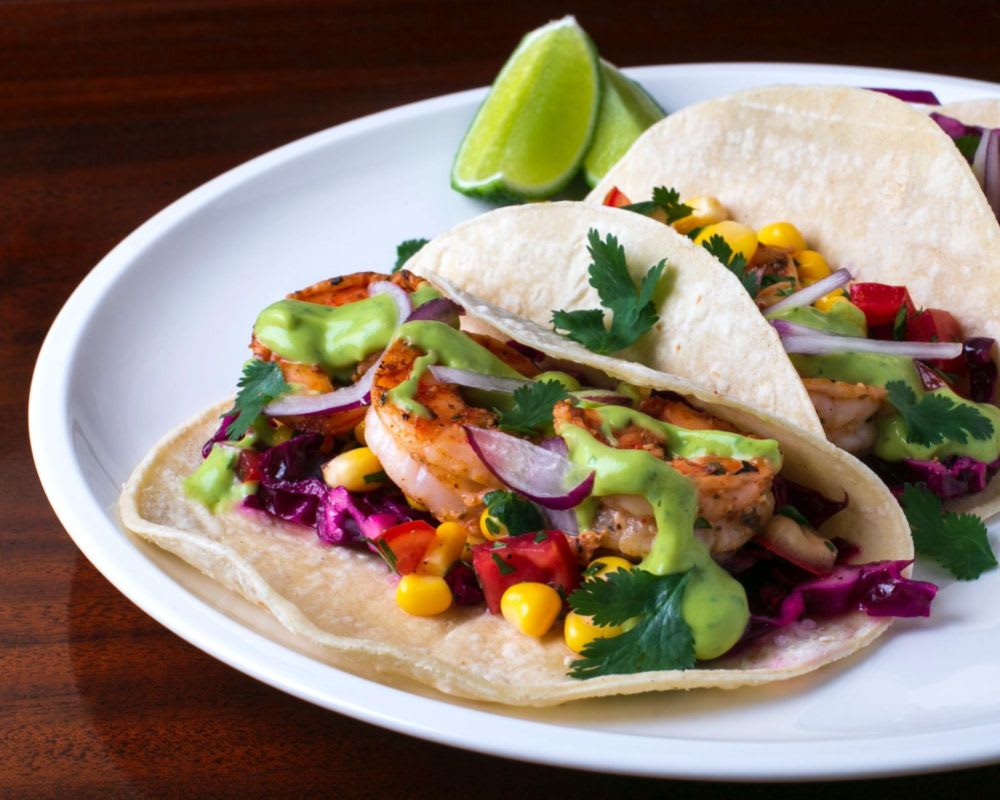 Photo courtesy of Unsplash

Who doesn't love a good Margarita and carnitas taco? At Flores, you can get just that! With traditional Mexican dishes and flavors sourced from family recipes, Flores is committed to honoring Mexican traditions. What makes Flores unique is that they hand-make their tortillas daily using their "star ingredient" — masa. If you want to try a dish featuring the handmade masa tortillas, their Tinga Tamal is amazing, along with their enchiladas de pollo Rojas. If you are not a meat eater, Flores has a vegan menu selection catered to your dietary needs! As soon as you buy your Corte Madera real estate, you will be running to Flores for your first local happy hour or dinner experience.
RH Rooftop Restaurant Marin
If you are looking for an upscale date night restaurant, you will adore RH Rooftop Restaurant. Restoration Hardware is the world's leading luxury home furniture provider, and the rooftop restaurant resides on the third floor of the Corte Madera gallery. Offering both brunch and dinner, it is the perfect place for meeting with friends over brunch or enjoying a fabulous date night.

Dine among trickling fountains and glittering chandeliers — you will feel like a celebrity in this garden escape! The ambiance is one of many things that will wow you about RH Restaurant; the menu also features a curated selection of artisanal wines and craft beers. For dinner, enjoy a fresh arugula salad or something more substantial like a roasted half chicken. If you visit in the morning, the RH scramble is delicious.
Boca Pizzeria
The best spot in town for authentic Neapolitan-style pizzas, Boca Pizzeria cooks their pies in a 900-degree Italian wood-burning oven using homemade mozzarella and tomatoes imported from Italy. Pair your favorite pizza with other menu items such as salad, soup, and Napa Valley wine. Boca Pizzeria offers both indoor and outdoor dining making it a favorite local spot to share a meal with friends or family.
Perry's on Magnolia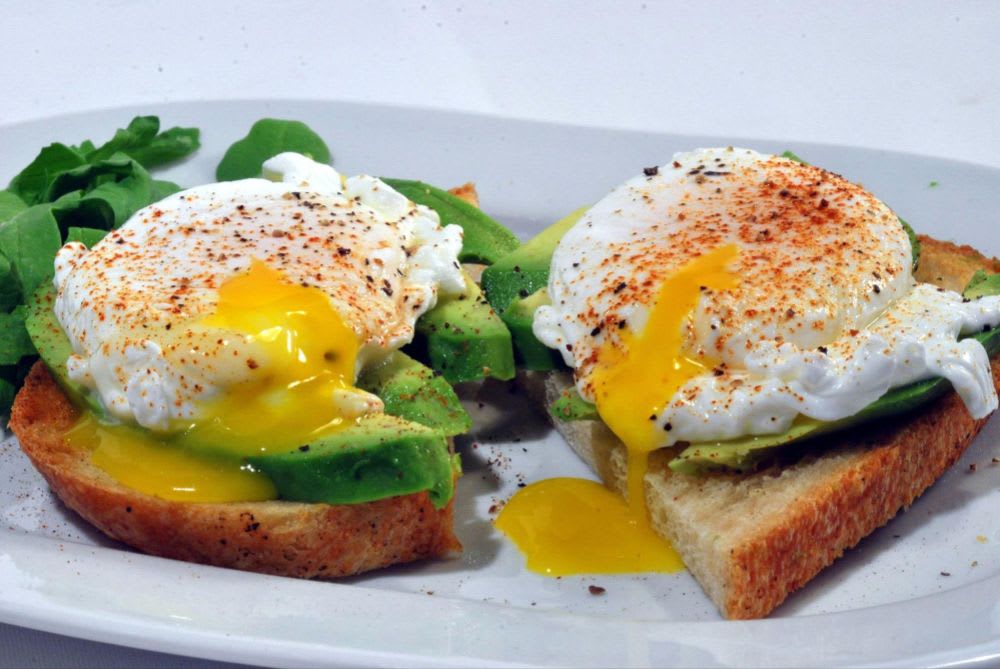 Photo courtesy of Pexels

For classic American favorites, Perry's on Magnolia has you covered. With a cute and welcoming patio, you can enjoy brunch outside during the warmer days. Established initially on Union Street in San Francisco, the cozy neighborhood and bar branched out into the Corte Madera area. Perry's signature dishes include the traditional Cobb salad and tomato bisque. For breakfast, the Eggs Benedict or corned beef hash are the favorites. Known for its warm personal service and cozy bar, Perry's prides itself on their hospitality. The restaurant became a San Francisco sensation, and it is no wonder it is flourishing in Corte Madera as well.
Fieldwork Brewing
For a more casual spot to enjoy a craft beer on the weekend, we recommend
Fieldwork Brewing
. With a rotating beer menu, you can try all the new menu options that come with each season. They offer sours, lagers, IPAs, and Belgian ales. Fieldwork Brewing also has delicious food items to pair with your beer, such as oven-baked wings and pepperoni pizza. If you are sharing with friends, try the shishito peppers. Offering both indoor and outdoor dining, you can enjoy the brewery experience any time of the year.
Pig in a Pickle
Known as the best barbeque in the Bay Area,
Pig in a Pickle
has the finest smoked meat around town. They pride themselves on using only fresh, local ingredients, making everything from scratch. The owners honor different areas of the south by including a sauce representing different regions, such as North Carolina and Memphis. Open daily from 11:00 a.m. to 8:00 p.m., you can enjoy the spectacular flavors at Pig in a Pickle any time.
If you are ready to indulge in the fantastic local Corte Madera restaurant scene, be sure to contact
Beverly Barnett
to help you search for a home. As an experienced Corte Madera realtor, she can help you find the home of your dreams in this beautiful area.
*Header photo courtesy of Unsplash